The Talk Talk Show with Hassan Choudary | Guest Humaira Ali Episode 25
by Express Entertainment
published on May 22, 2023
Up Next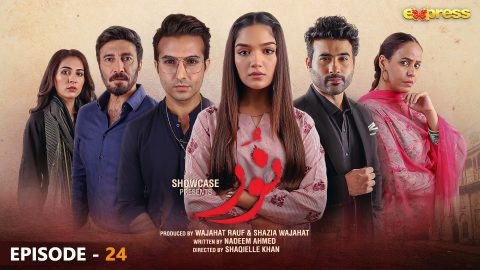 Pakistani Drama | Noor - Episode 19 | Romaisa Khan | Shahroz Sabzwari | Faizen Sheikh
Related Videos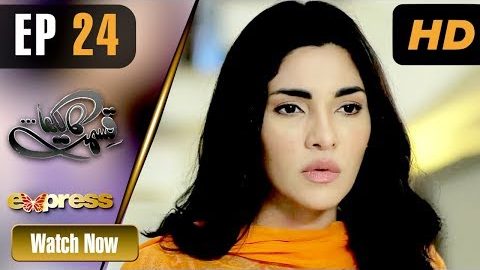 It highlights struggle of a girl who is the only breadwinner of her family and then her behavior after knowing truth of being raised as a sister of her own mother rather a daughter. This creates misunderstanding and possessiveness within story. How she manage to survive this situation and how she able to let the society understand it? Find the answers on every Thu & Fri at 8pm, only on Express TV.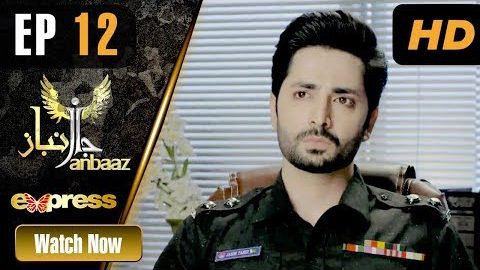 Pakistani Drama | Janbaaz Executive Producer : Motion Content Producer : Satish Anand Senior Producer : Zunairah Rafi (Motion Content) Head Of Productions : Anis Khan Director : Aamir Yousuf Writer : Shahid Dogar (Eyeconic Media) Cast Danish Taimoor Irfan Khoosat Rashid Farooqi Ayaz Samoo Khuwaja Saleem Irfan Moti Wala Areeba Habib Sonia Rao Younis Arshad Qavi Khan #Janbaaz #Soap #ExpressTV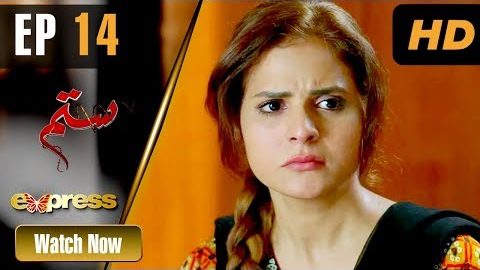 Sitam is a story revolves around a girl's struggle for her relations. Noor is the main protagonist of the story. She is the eldest sibling, her mother died when she was in her early teen since then she took care of her father and brought up her younger siblings. During the wedding preparation her father meets an accident and dies on the spot. After the death of her father Noor got to know about the loan, ultimately she is burdened with lot responsibilities. Her sister Waniya wants to be a doctor, younger brother Mobeen is irresponsible, amid all this she decides not to marry. She started working to meet the ends. Written by: Kanwal Meer Directed by: Aqeel Tashi Production House: Cygnus Media Cast with respective character names: Beenish chohan as Noor Faiq khan as Adeel Saleem meraj as Saleem Wahaj khan as Wajahat (DSP) Ali Hassan as Mobin Umair khan lagari as Sohail Arooha khan as Vania Raja feroz Khan as Emmad Sajid Shah as Shafqat Rida isphani as Aaliya Ramsha khan as Komal Akhtar ghazali as Sasur Shahriyar zaidi as Majeed Hanif bachan as Mubbashir Mubbashir khanam (aapa) Hameeda perveen as Robina Salma qadir as Raas Saba zamman as Zaiba Farheen Iqbal as Asiya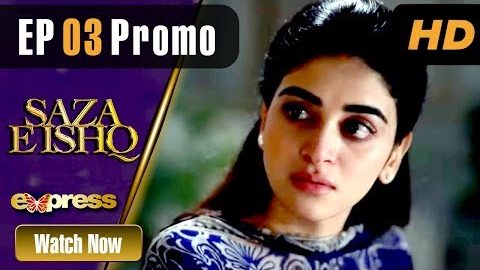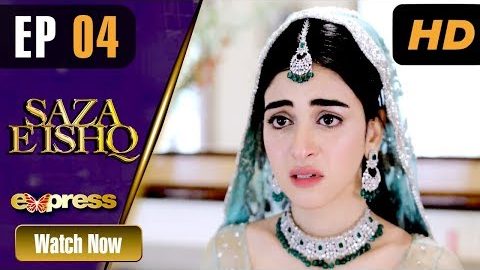 The story revolves around the girl Rameen who lives with her aunt as her parents died when she was young. She involved with her cousin Saim but her aunt Sabiha decides to get her married to Faris who belongs to well-off family and reason behind is that she doesn't want people to perceive that she married her to his son due to her properties and wealth. Rameen agrees to marry Faris because of her aunty while Saim got shocked on her decision. Rameen gets married to Faris but he faced an accident after which he went in coma. Rameen has now become a nurse for him but at the same time she wants to stay committed to her husband. Story takes a twist when Rameen fall for Saim again, after considering Faris died. As soon she married to Saim, she gets to know that Faris has recovered completely. Now, Rameen has to take the toughest decision of her life.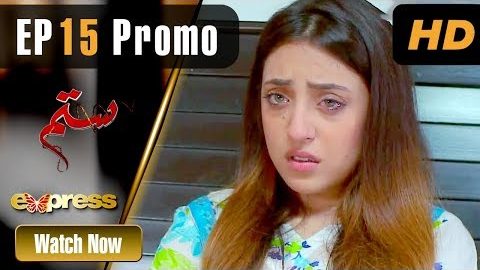 Sitam is a story revolves around a girl's struggle for her relations. Noor is the main protagonist of the story. She is the eldest sibling, her mother died when she was in her early teen since then she took care of her father and brought up her younger siblings. During the wedding preparation her father meets an accident and dies on the spot. After the death of her father Noor got to know about the loan, ultimately she is burdened with lot responsibilities. Her sister Waniya wants to be a doctor, younger brother Mobeen is irresponsible, amid all this she decides not to marry. She started working to meet the ends. Written by: Kanwal Meer Directed by: Aqeel Tashi Production House: Cygnus Media Cast with respective character names: Beenish chohan as Noor Faiq khan as Adeel Saleem meraj as Saleem Wahaj khan as Wajahat (DSP) Ali Hassan as Mobin Umair khan lagari as Sohail Arooha khan as Vania Raja feroz Khan as Emmad Sajid Shah as Shafqat Rida isphani as Aaliya Ramsha khan as Komal Akhtar ghazali as Sasur Shahriyar zaidi as Majeed Hanif bachan as Mubbashir Mubbashir khanam (aapa) Hameeda perveen as Robina Salma qadir as Raas Saba zamman as Zaiba Farheen Iqbal as Asiya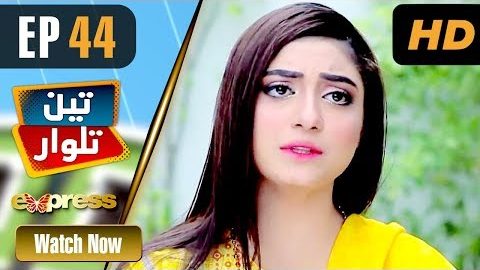 Pakistani Drama | Teen Talwar - Episode 4 | Express TV Dramas | Sabahat Sarhandi, Barkat, Uzmi Story of two friends, Barkat as Salman and Uzmi as Ghalib, who are living in the same apartment and accompanied by a paying guest, Sabahat Sarhandi as Nimmi. This hilarious sitcom will make you rolling on the floor with laughter by these three characters and various artists who will join them in every episode. Writter: William Pervaiz Producer & Director: Salman Abbas (Nomi) Cast: Barkat Uzmi Sabahat Sarhandi #TT #Soap #ExpressTV